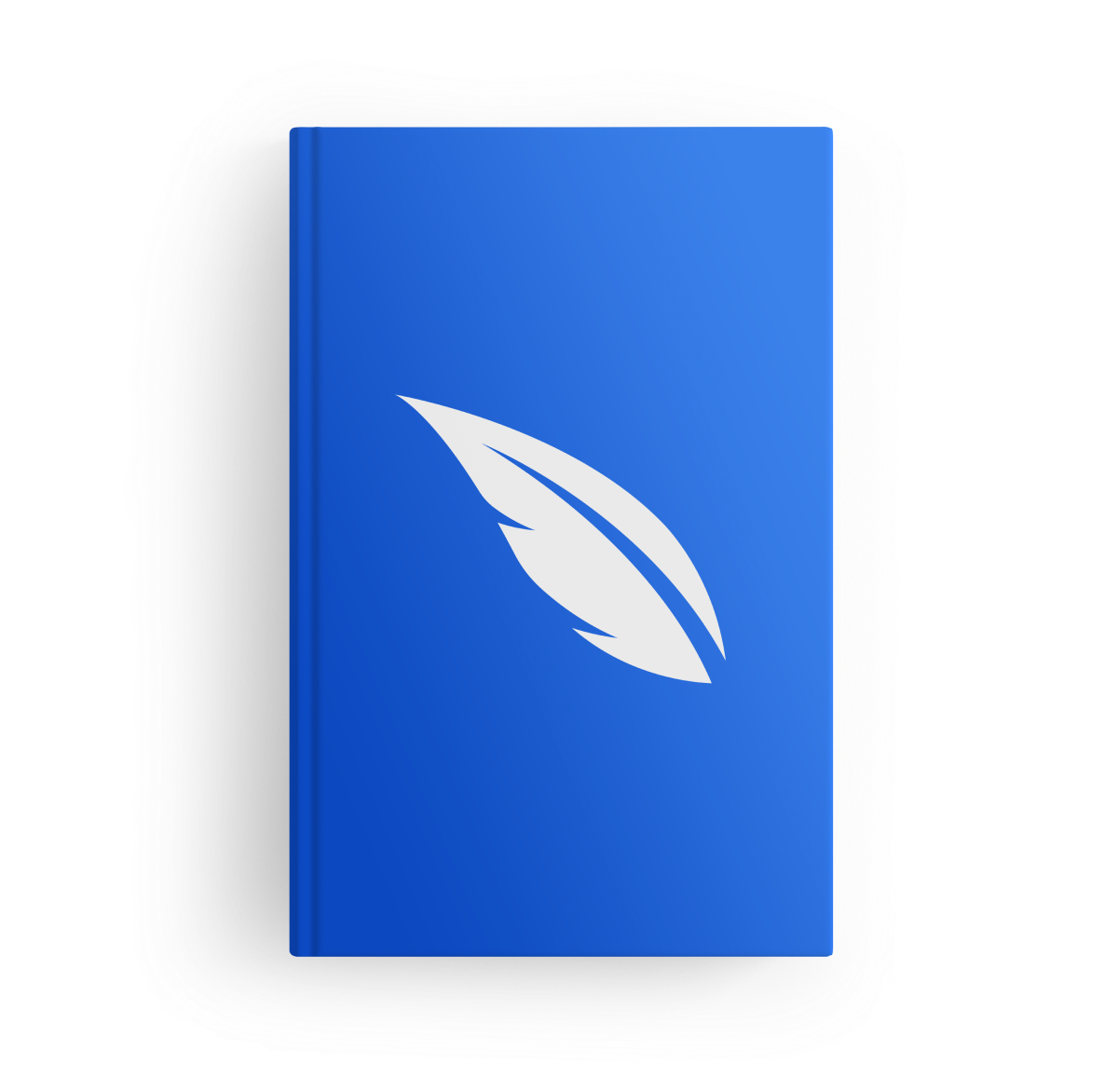 You have the words.
We have the tools.
Join AuthorExclusive and take control of your writing life.
Enroll the Support of the Latest Technology
Intuitive Production Management
Turn your book work into teamwork with our easy-to-use process management technology. We built our platform with authors, for authors. From manuscripts to book descriptions, AuthorExclusive will help you and your team manage the book publishing process like industry experts.
Invite Your Team
Invite your own team of editors and designers to AuthorExclusive to streamline communication and workflow. Manage your team all in one place! Each team member is able to access the platform independently and join the others in making your book a success. Need a bigger team? Upgrade your plan and invite more team members!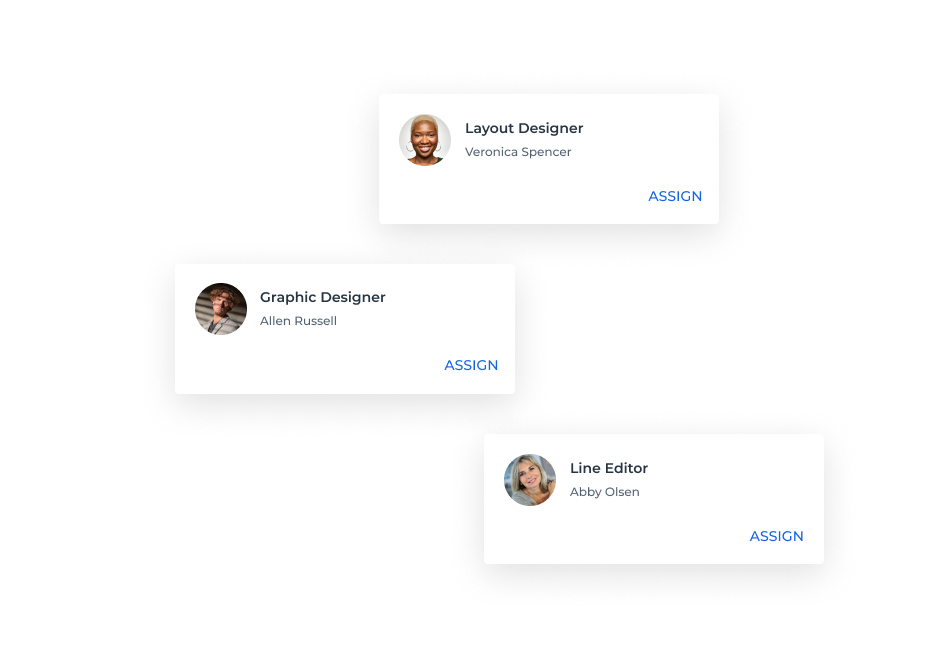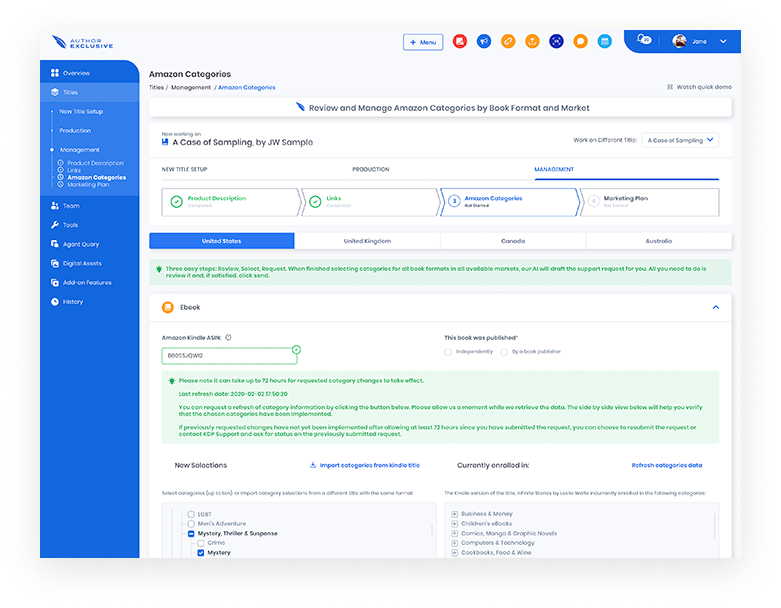 Manage Amazon Categories
Make sure the right audiences can find your titles! Painlessly reivew, select, and request Amazon category changes and track your status in all English-speaking markets and for all book formats.
Find The Right Representation
Let our advanced technology get your manuscript in front of the right people. Use Agent Query to guide your search for representation, make reccomendations on your query letters and help you manage all components of the agent query process. Receive requests for more material straight into your own inbox.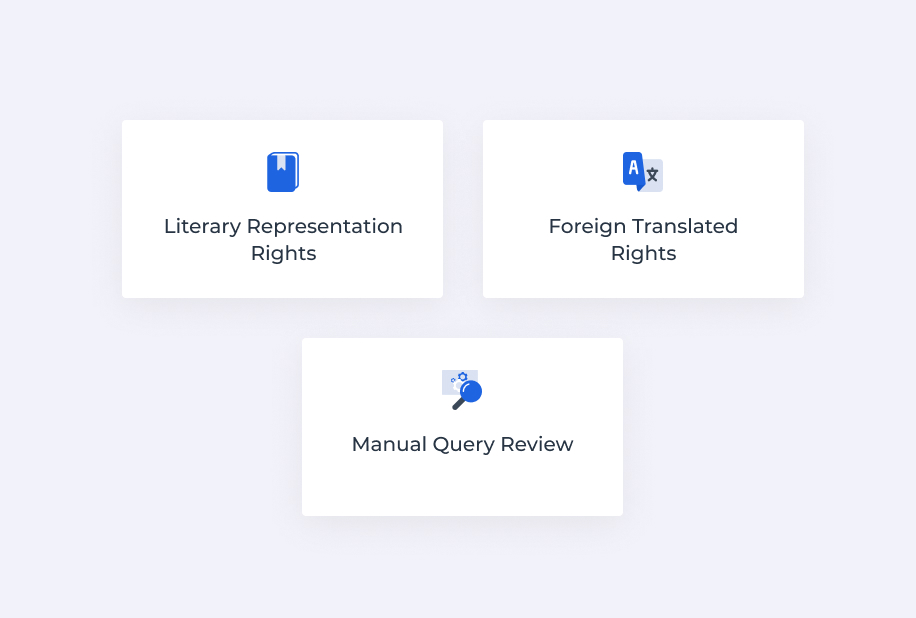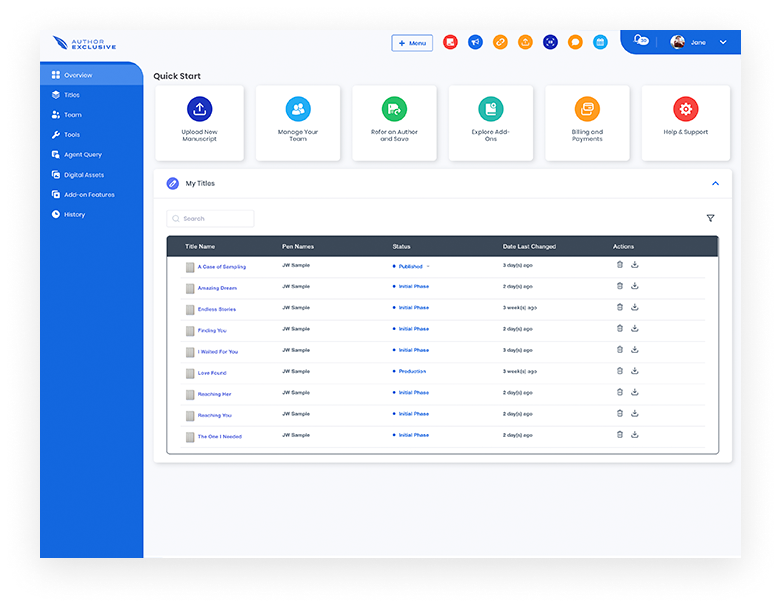 Work on Multiple Titles Simultaneously
Author Exclusive helps you and your team multi-task with Title view! Work on multiple titles at once and see that status of each project within each title. Users can quickly change from one project to the next.
What's the best AuthorExclusive plan for your goals?
---
You have a dream. We'll help you reach it.
---

Workflow and task management
Workroom chat
Team collaboration
Digital asset management
Marketing plans
Cloud storage
$39 / month for your Emerging Team of 3 people
$149 / month for your Elite Team of 8 people
and
ISBNs, Bar Codes, Digital Asset Management - included at no extra charge
---

---
$126 / month for 3 people
$336 / month for 8 people
and
$55 / for each ISBN and bar code